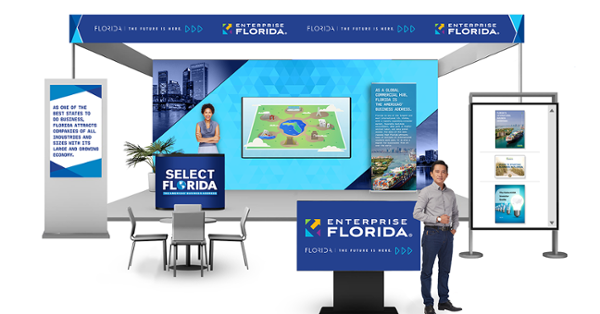 Enterprise Florida is delighted to invite you to their first virtual "Select Florida Expo 2021" free of charge, which is dedicated to foreign businesses looking to expand in Florida.
The event will be held between November 30th and December 2nd, 2021, through their virtual platform.
It is a unique opportunity to gain significant insights into Florida's vibrant ecosystem & develop your network through:
Connecting with exhibitors;
Text and video chat directly with Florida community representatives;
Attend six live webinars with Florida industry leaders and other experts;
Engage with a network of Florida professionals who can help investors establish or expand to the state soft-landing.
Registration is free at the following link: www.select-florida.com
Source: The American Investor Desk